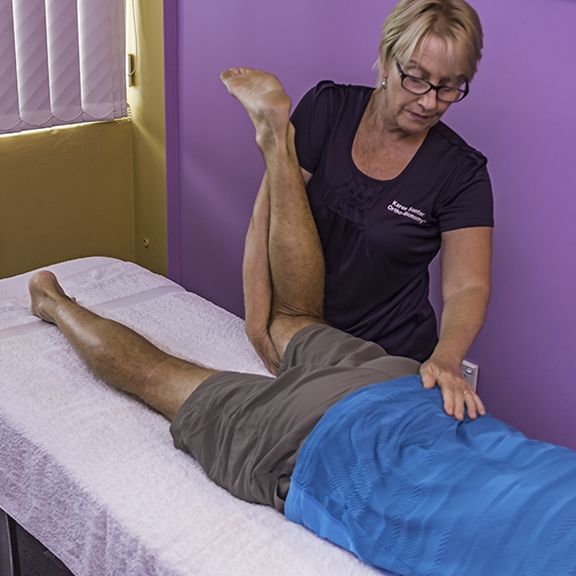 Ortho-Bionomy

Ortho-Bionomy is a gentle, non-invasive method of therapeutic bodywork which uniquely addresses pain and stress patterns and promotes structural balance and ease of movement.
How does Ortho-Bionomy Work?
Ortho-Bionomy differs from many forms of body work in that it doesn't use pain to treat pain, or use forceful work to oppose what is structurally occuring within the body.
Instead, Ortho-Bionomy interacts with the natural movement and structural patterns of the nervous system. These natural patterns are what allow our body to heal when injured.
But sometimes, through injury, chronic pain, incorrect posture, repetitive overuse, disease or even aging, these patterns for self correction become overridden, confused, or inaccessible to the nervous system, and natural recovery can't occur.
When we work supportively with the patterns currently at play within the body instead, of attempting to forcefully overpower them, information can be given to the nervous system that creates a follow-on effect through the body's natural reflexes. This allows corrections to occur comfortably for clients.
Ortho-Bionomy Practitioners are trained to assess imbalances in the body that may cause pain or dysfunction. Then using gentle but deliberate movement, practitioners assist and track the client's body as it accesses the self-corrective capacity, to return to optimum health.
---